I've had my notebook and lot of eletronics stolen (f*cking lockdown), fortunately not JTrace and the special devboards.
But I'd like to thank the Segger team especially for:
reinstall of Jlink tools, libraries, Ozone, etc. is easy (provided that udev rules are met - Ubuntu Linux 20.04 LTS)

there is a prompt whether to update JTrace firmware which really helps that you know whether and when you are updating

getting all the tools to work again was almost a breeze

So thanks guys.
I'll add an image of Ozone which made me so happy everything is working again, including ETM trace and profiling: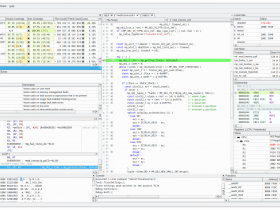 The post was edited 1 time, last by SEGGER - Nino: Fixed image attachment ;) ().