Hi:
I would like to shrink heap and stack size to save some RAM space.
I can see in the memory usage page of currently allocated heap and stack: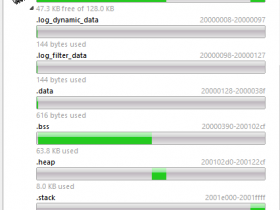 As you can see it's allocated with 8KB for heap and stack respectively.
If I want to shrink the size, I need to determine how much heap and stack are
actually used
.
How to view the
actually used
stack and heap
in runtime
?
Thanks.