Hi!
I was trying to connect to my cc1310 device via J-Flash, using the cJtag interface.
My observation was the following:
Having the following setting in J-Flash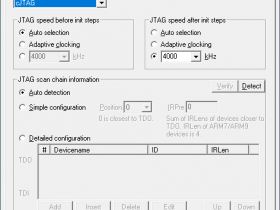 I am able to connect to my cc1310 device, as long as all 4 Jtag pins are connected.
We have our own 2*4 connector with this pinout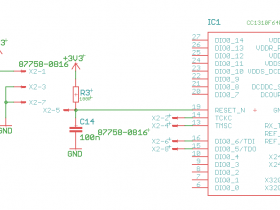 Once I disconnect TDI and TDO from the device (by actually cutting them on the PCB
then the J-Flash can not connect anymore.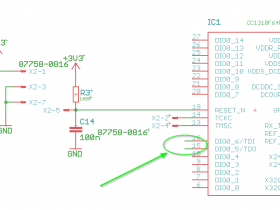 According to the following page, the cjtag should in fact work with only 2 pins:
segger.com/products/debug-prob…tion/#cjtag-compatibility
My questions are:
should 2pin cjtag in fact work via J-Flash 6.62d?

Should I be able to debug via Ozone (I would like to do it via CCS 10.0 as well, but I just ask the folks on the TI forum)

As a sidenote, the device I was trying to connect was already flashed previously (4 pins connected) with a software image. I tried to check if the cJtag could be disabled by the ccfg aka. Customer Configuration of the cc1310 device, but I do not think so.
The final goal is to use this adapter in our new board design:
segger.com/products/debug-prob…ers/6-pin-needle-adapter/
Any help would be appreciated.
Thanks!