Hi,
in Ozone v3.20a when I have several stacked views, on restart Ozone forgets what view in a stack was at the top.
See the picture: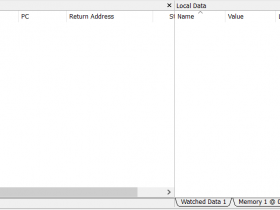 I usually have the Data Sampling and Watched Data tabs on top but when I exit and restart Ozone, it's always the rightmost tab that's on top. I _think_ in the past the selected tab was restored for the next session. Not sure about that, though.
It feels like it should, though.
Reordering the tabs to the ones I want to see are one the right does not work either because the order of the tabs is also not restored.
Cheers
The post was edited 1 time, last by icwiener ().