Hi!
I'm trying to upgrade the firmware of myJ-Link Edu Mini.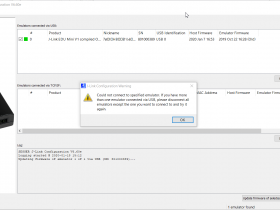 The J-Link Edu Mnii is the only device conencted to USB. I tried with the other USB ports of my PC, to no avail.
The exact same procedure succeeded with my J-Link Edu probe.
Thank you for your help!