While debugging, I am getting 'Target connection has been lost' after a while: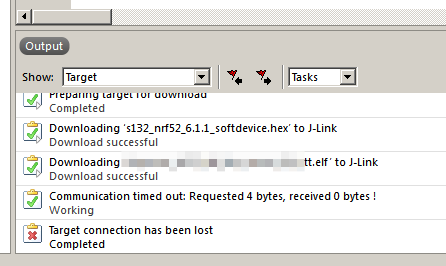 The trouble is, the debugger then closes immediately - so all the RTT debug output, etc, up to that point is lost.
How can I retain this information to see where, exactly, the problem is occurring?
Or get more information on why, exactly, the connection drops?
It makes it very hard to debug when the debugger just disappears completely & throws away all evidence!
The standalone RTT Viewer gives no indication when a connection is lost - so that's no help.