I'm still having the intermittent issue where SES locks up, and when I go into the task manager and attempt to restart SES I get

So far the only remedy appears to remove the SES configuration directory and reboot.
Please let me know what I need to capture to assist you in determining the root cause.
As well, I must admit, I am rather intrigued at what SES is doing that resetting the system appears to be the only solution to this. Temporary files? Fiddling with the registry?
If you can't get this issue fixed, please point me in the correct direction so I can get on with my work, without having to reboot.
Here is clip of my system information: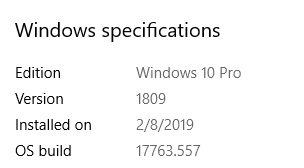 thanks in advance,
thomas