Hello,
i've get this error while trying to read a Flash (S29GL512N) attached to the EMIFS interface of an OMAP5912 (ARM9 based) using J-Flash.
It aborts after reading 20 or 30 sectors with the error shown here: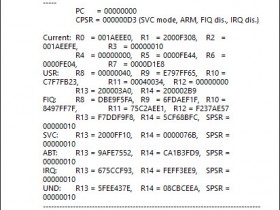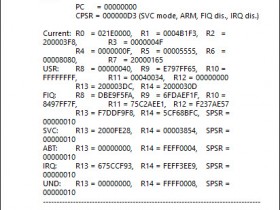 If i get it right, the J-Flash emitts a reader-helper (RAM code) into the SRAM of the OMAP and sets program counter (PC) to execute it.
This RAM code reads sectors from the Flash chip into the SRAM and transfers it via the JTAG line to the host running J-Flash.
Also it seems that J-Flash checks the program counter (PC) after each transferred sector, to ensure the RAM-code is still alive.
When the issue occures the PC seems to be start boot-address, as if anything has reset the OMAP.
Could you tell more about how the error is detected and what the register contents could tell me to narrow down the source of the problem?
Can i look into the RAM code somewhere?