Hey,
so I've run some automated test process overnight, that basically with each test was instantiating a python process which used pylink to connect to JLink, read some SWO data and log it. That process was being terminated by a parent process.
I needed to do it like this because unfortunately when the target MCU switches back and forth it's frequency (and SWO frequency too), the SWO readout never recovers even though it get's back to the correct frequency it was set to in the first place.
In any event, this is what I saw in the morning after expanding the Windows' icon bar: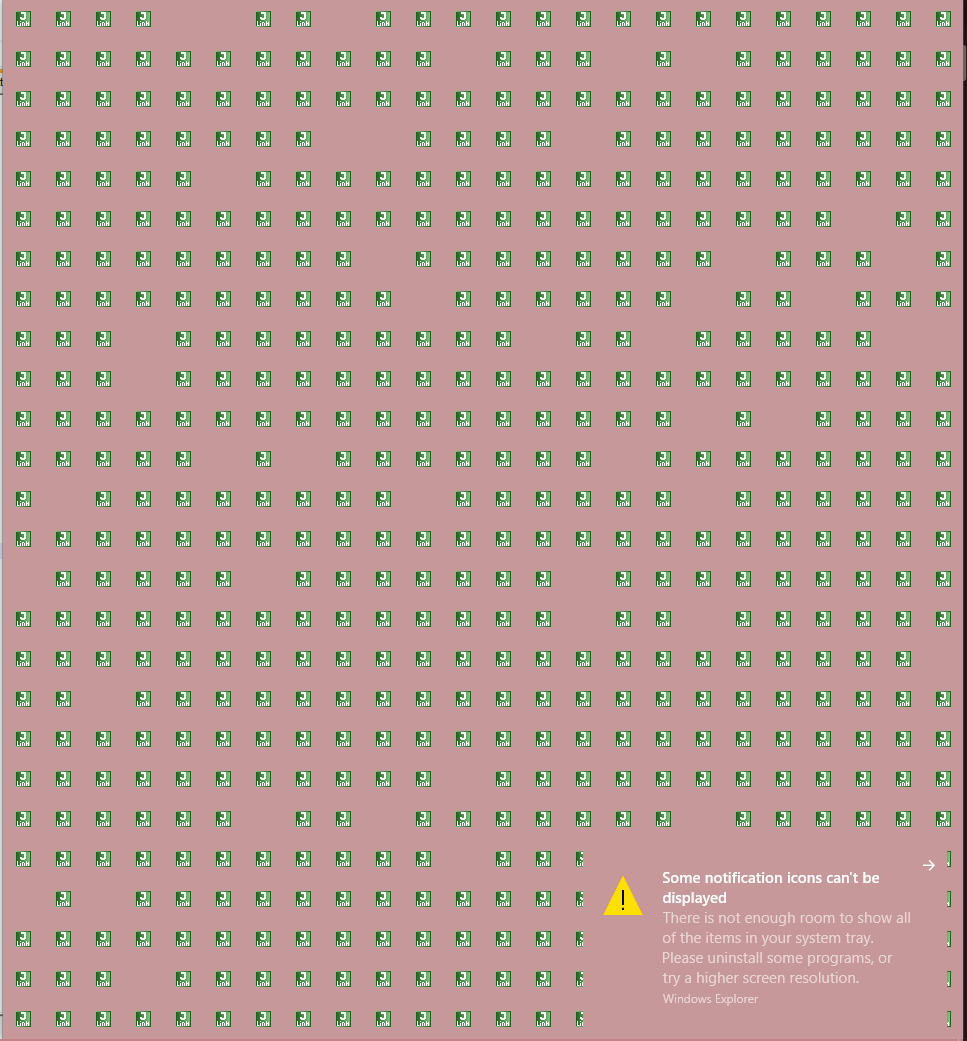 It also produces really cool "animation" after hovering the mouse over those icons, as Windows starts to clear them...
Cheers