Dear Segger Support
I updated my pretty old JLink Windows software to the new version V6.34h.
Now I discovered a problem with opening the SWOViewer while connected to the target via GDB Server.
Internal Error "NET_WriteRead(): USB communication not locked"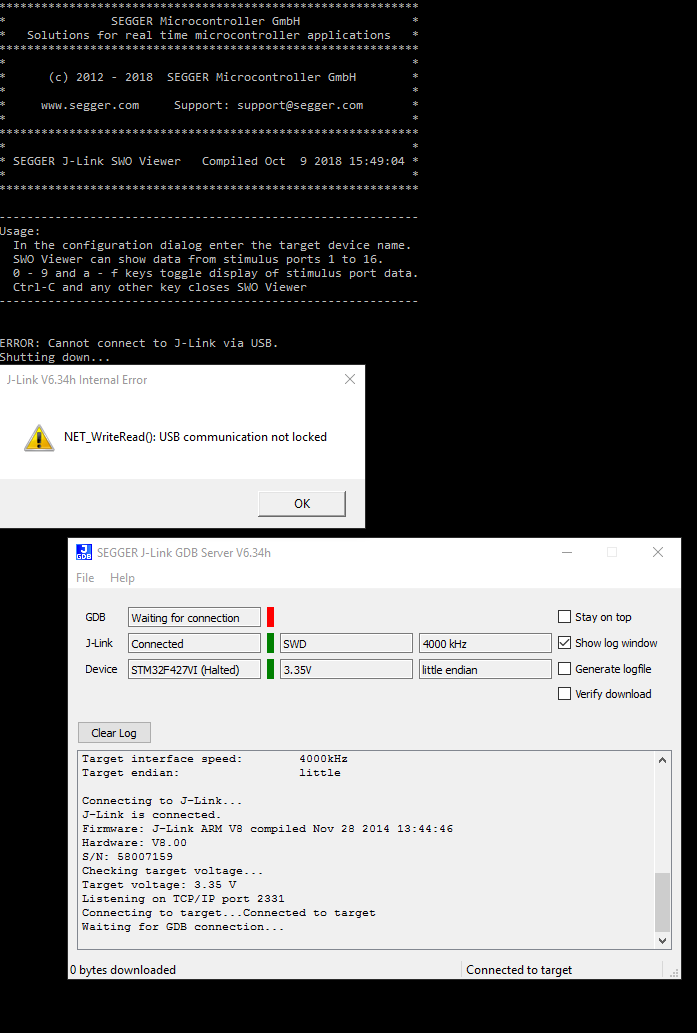 What am I doing wrong? Do you have any solution for that?
Regards
Kevin