Hi,
I have a small sample code:
the result of this code is: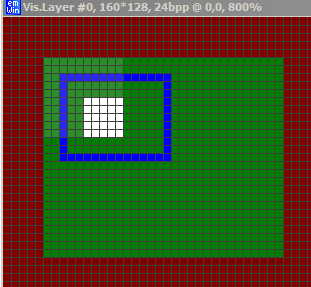 This is strange and counterintuitive. I created a square MEMDEV of side 10 and filled it with white and then wrote it down at position 5,5.
Really GUI_*() functions work in the coordinates of the window (in the example there is GUI_DrawRect()) while GUI_MEMDEV_WriteAt() works in absolute coordinates?
Then I try to put an offset to the GUI_MEMDEV_WriteAt():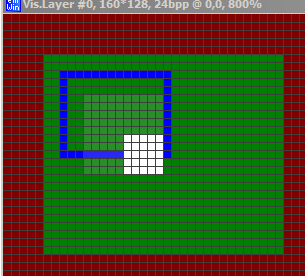 I can't explain that. It is beyond my comprehension.
It seems that there is the shadow of the square at the position I want but it is white only in the lower right corner.
Another thing I don't understand is the parameters of the GUI_MEMDEV_CreateFixed(). I don't understand the sense of imposing an origin if then I can write it to an arbitrary position
For example if I modify the MEMDEV creation in this way:
I get this: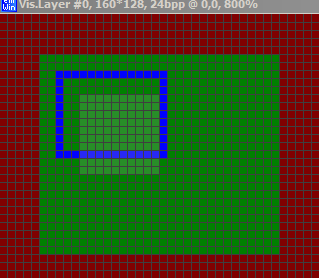 Again, I can not understand the behavior.

at the end of it all the question is:
how do I create a memdev, paint it white and then place it at an arbitrary position inside a window?
best regards
Max