I use the J-Link Flasher ARM in stand-alone mode like in UM08022 descriped. I use the "#AUTO" command via ethernet.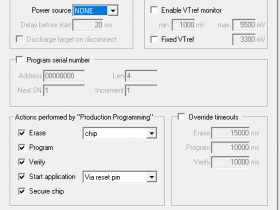 For me it is important to deactivate the read access after flashing the firmware. But in the stand-alone mode the flasher don't activates the lock bits.
If I test my config in the J-Flash tool with "Production Programming" everything works fine, but with the result cfg and dat file the securing works not.
Alternatively I try to set the byte by myself with the "Exit steps" options, same behavior. In the tool and via J-Link Terminal it is no problem.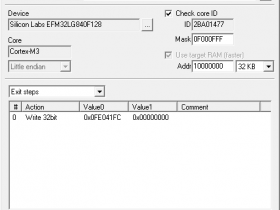 It seems so that the #AUTO command stops always after verifying.