Hello,
I have a weird problem with emWin/STemWin after moving from version 5.32 to 5.40... The odd thing about it is that I did not change any of my code, just updated the binary object that I am linking to for use of emWin, as provided by the ST BSP 1.19.0. Old file was STemWin532_CM4_OS_GCC_ot.a, the new one is STemWin540_CM4_OS_GCC_ot.a.
I have attached 2 pictures to illustrate the problem. The first one is a screenshot as the screen should be (using emWin v5.32); the other one is how it looks after linking to v5.40. I am using ST32F429II, with the same ILI9341 display as on the STM32F420 DISCOVERY board, driven in 16bit parallel mode. My setup uses the LTDC and DMA2D peripherals, with FreeRTOS and emWIn as provided by ST. I am also going to attach my LCD relevant code as well.
One other odd thing is that any bitmaps I show are presented with the correct colors, but if I use any of the predefined GUI_XYZ colors, the red and the blue are swapped. I haven't figured this out yet, but since this particular behavior is consistent between the 2 versions, I don't believe it is relevant to the main issue. Feel free to correct me, if you feel I am wrong.
My sources are all inlined, if rather long. Could anyone spot the issue? Much appreciated!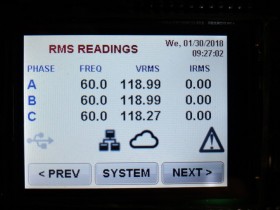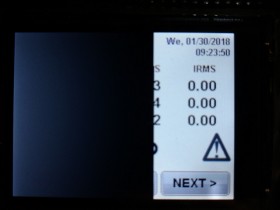 The biggest files - ltdc.c, ili9342.c, and LCDConf.c are attached, as otherwise they would not fit within the 10k characters limits of a single message

To begin with, I have the following in my main.h file:
My dma2d.c file:
The GUIConf.c: