Hi, I'm Matthew. I use
- 64-bit SES 3.26 on 64-bit Windows 10
- J-Link Plus or onboard J-Link (Nordic's dev kits have a J-Link on the board itself)
- J-Link 6.16h
- Nordic's PCA10040 v1.1.1 board (this board uses nRF52832-QFAA MCU)
- STM32F4 Discovery board
I moved the "Memory Usage" view out from the dock.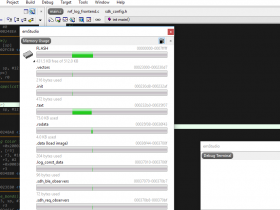 I tried to place that inside the dock again. However, there were no blue boxes indicating whether the view is placeable or not.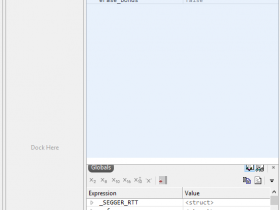 For instance, if I move "Locals" view out from the dock, these blue boxes appear.
Whereas if I try to place the view where it was, this box doesn't appear. Can you give me some help?
-Best Regards