Hello,
today I installed the J-Link Software V6.16j and tried to update the firmware of the J-Link.
But something does not work correctly.
I attached a screenshot of the Log-window.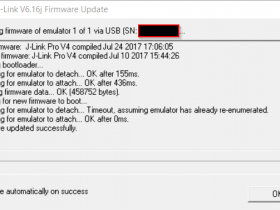 I have to dis-/reconnect the J-Link after updating to detect it in again.
The firmware info then still shows the old version number.
Anyone else experiences this problem?
Regards,
Martin